Desert Island Disks
Feb 23, 2016 · peterb · 4 minute read
Culture
Inspired by The Incomparable's current podcast listing record albums they would take to a desert island, I decided to compile my own list. The rest of the gang on the Tea Leaves slack channel got into the act. What results is this little compilation. I was going to include links and explanation and discussion, but on reflection I think the various lists are sort of more interesting taken on their own. So allow me to present them with minimal comment.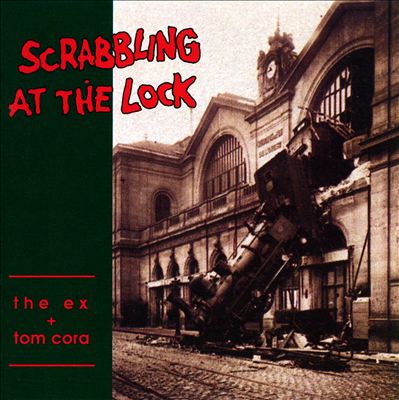 My list, in order from "most essential" downwards:
Tom Waits - Swordfishtrombones
The Ex - Scrabbling At The Lock
Miles Davis - Kind of Blue
Bjork - Post
Downtown Science - Downtown Science
Aimee Mann - Bachelor No. 2
David Bowie - Scary Monsters
Fugazi - Steady Diet Of Nothing
Sugarhill Gang - Sugarhill Gang
King Crimson - In the Court of the Crimson King
(Interestingly, I found that I had made a similar list back in 2010, and 5 of the albums were the same. Sensible consistency, or hidebound conservatism? Who can say?) Feel free to complain about my list on Twitter, if you like.
On a side note, I feel like I deserve a medal for not putting an opera on the list. But maybe I'll make a separate post for opera recommendations.
Tea Leaves co-founder @psu_13's contribution, which he says is in no particular order:
Bill Evans - The Complete Village Vanguard Recordings
Bruckner 7th, Eichhorn
Brahms Sextets, Raphael Ensemble
Talking Heads - Stop Making Sense
John Coltrane - Blue Train
Thelonius Monk - The London Collection
Duke Ellington 1940-41. There are various possible collections
Bach: Golberg Variations, Glenn Gould 1981
Beethoven 5, von Karajan 1960, not the later ones.
Bach Musical Offering, Leppard on Musical Heritage Society/Erato
Next up was @importantshock's essential 10, from top to bottom:
Radiohead - ​Kid A​
Nirvana - ​Nevermind
The Notorious B.I.G. - Ready to Die
Radiohead - OK Computer
Nas - ​Illmatic
Lil Wayne - ​Dedication 2
Kanye West - My Beautiful Dark Twisted Fantasy
Aphex Twin - Selected Ambient Works​
Glenn Gould - The Goldberg Variations
Elliott Smith - self-titled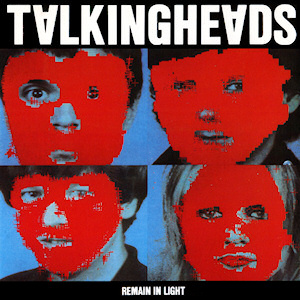 Fourth in the batting order comes left-fielder @inmostlight.
Talking Heads - Remain in Light
LCD Soundsystem - Sound of Silver
Belle & Sebastian - The Boy With the Arab Strap
Thin Lizzy - Jailbreak
Yo La Tengo - I Can Hear The Heart Beating As One
The Mountain Goats - Tallahassee
The Hold Steady - Almost Killed Me
Pulp - His 'n' Hers
Faith No More - Angel Dust
Joy Division - Substance 1977-1980
Next comes @snefster with his nostalgia-laden list. He's trying to pretend that he's trolling, but I can tell that he's serious.
Billy Joel - Piano Man
Pink Floyd - Momentary Lapse of Reason
Aqua - Aquarium
The Pogues - Waiting for Herb
Styx - Kilroy Was Here
ELO - Xanadu
Samantha Fox - I Wanna Have Some Fun
Primus - Pork Soda
Black Eyed Peas - Monkey Business
How to build a wooden boat - audiobook
I expected musician and high-powered record-company executive @djehuti to come in esoteric and noise-heavy, but he surprised me with his list:
Fleetwood Mac - Rumours
Fripp/Eno - (no pussyfooting)
Led Zeppelin - II
Yes - Close to the Edge or Fragile
ZZ Top - Tejas (on vinyl!)
Tangerine Dream - Tangram
Miles Davis - Bitches Brew
Pink Floyd - Wish You Were Here
Robert Rich - Below Zero or Bestiary
Dave Brubeck - Time Out
Finally, long-time Tea Leaves contributor @ctokar hits us over the head with this (un-ordered) asiapop list:
Rie fu - I Can Do Better
Mika Nakashima - NO MORE RULES
Perfume - ⊿
Namie Amuro - Uncontrolled
YUI - Orange Garden Pop
Ellie Goulding - Halcyon Days (Deluxe Edition)
LAMA - New!
Mika Nakashima - DEARS
La Oreja de Van Gogh - Cometas Por El Cielo
Namie Amuro - Feel
Lots of good music here. Now I just need them all in a single Apple Music playlist.