So, it turns out that there are people who are really, really enthusiastic about Mac OS X, as I discovered at the Tiger launch party in Shadyside last night.
And now, I have photos to prove it.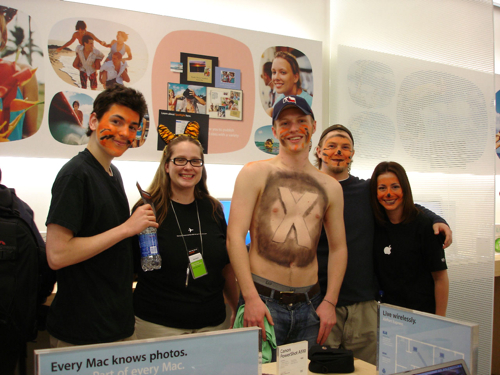 Tiger Launch, With Actual Tigers (click to enlarge)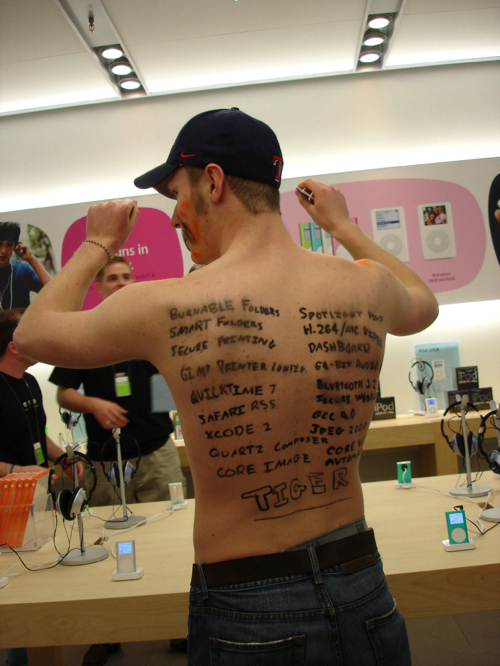 Walking Feature List (click to enlarge)
Thanks to Jenny Ladd for the photos!
3 Responses to "Tiger Launch Party"